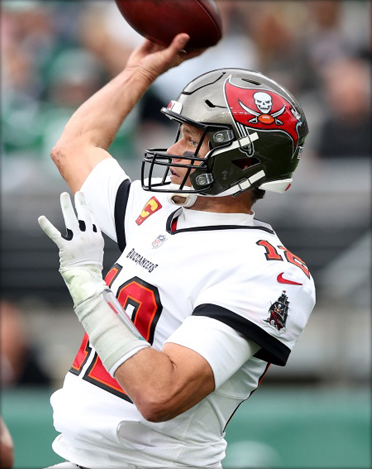 Tom Brady won his second Super Bowl and first Super Bowl MVP after coolly ledding the Ruff Riders on a 93-yard drive in the final minutes for a 99-90 victory over the Road Runners.
With that final drive Tom Brady set a few records, longest gap (18 years) between Super Bowl victory's, oldest QB to win a Super Bowl and MVP (44 years old) and most passing yards (410 yards).
When asked how it feels to be the oldest player to win a Super Bowl and MVP, Tom said with a smile, "Hey, I hang out with a bunch of 20-years-olds, so I don't really feel that old."
box score

With the news of Stoops retirement from coaching...
MORE

Sometime this year the league will put together a list of fomer HFFL players who are deserving of the Hall of Fame. Be thinking of those players who've made an impact on the league.

The new Super Bowl Section is now live!