August 8, 2020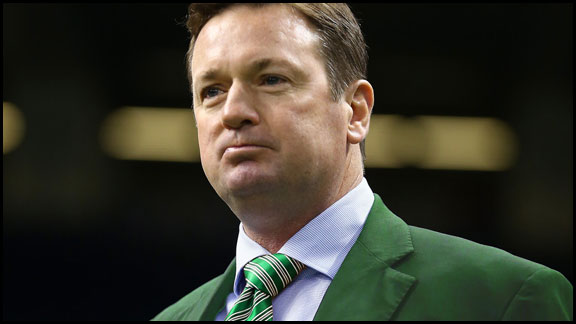 Bob Stoops Agrees to Coach the Sobe Lizards
On Wednesday, June 7, 2017, Bob Stoops, the longest-tenured coach in college football, stepped down after 18 seasons with the Oklahoma Sooners.
"I feel like I've been absolutely the luckiest, most fortunate guy in the world and incredibly blessed to have experienced what we have over the last 18½ years. I felt I just didn't want to miss the right opportunity to be able to step away and hand this baton off to Lincoln Riley and to help this all just keep going in a great direction."
With the news of Stoops retirement from coaching college football, the Sobe Lizards, who were already in an extensive search for a new coach with the passing of LaVell Edwards back in December, invited Stoops to interview for the position.
Stoops, who turns 57 on Sept. 9, initially turned down the invite. Following further discussions with the organization, Stoops decided it couldn't hurt to give it a deeper look.
In todays press conference announcing his new position as Head Coach of the Sobe Lizards, Bob Stoops had this to say, "When I stepped down at OU earlier this summer I mentioned a verse in the Bible which reads, 'To everything there is a season, and a time to every purpose under the heaven. I'm grateful for this season of my life, and feel I've fulfilled my purpose here at OU as its head football coach. As that season of my life is done and complete, a new season in my life has begun. I'm incredibly excited and honored, to be given the chance to coach the Sobe Lizards and follow in the footsteps of such a great coach in LaVell Edwards who led this team for an incredible 22 years. I look forward to giving this organization my best efforts every day."
Stoops resume is tops. He retired from OU as the University's winningest coach in it's history, with a 190-48 record (.798 winning percentage). He has gone 121-29 in Big 12 play and has taken the Sooners to bowl games in every one of his 18 seasons -- going 9-9, capped by January's 35-19 victory over Auburn in the Allstate Sugar Bowl.
Only four times in Stoops' career did the Sooners win fewer than 10 games, and he never had a losing record.
Along with the hiring of Bob Stoops, the Sobes announced additional changes in the front office. N.W. is stepping down as Co Owner and Chief Operating Officer as he pursues his desire to serve our country in the Marines. H.H. of the Stripling Warriors has been selected to replace N.W. No additional statements were made available.